The Sparkol Studio animation process from start to finish
Naomi Linford Feb 1, 2022 2:07:01 PM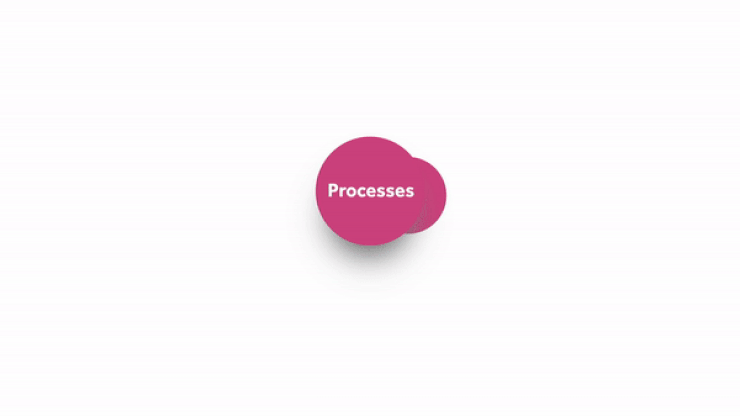 Here at Sparkol, our mission is to help you share your ideas in creative ways. If you have a story, the Sparkol team can help you tell it. Everything from a simple explainer video for your customers or employees, to a branded video for your sales, marketing or learning and development teams.
Each custom video is personalized to your specific needs and our team will guide and support you through the whole process from ideation to completion. To give you an insight into what this process looks like, in this blog we'll be walking you through the steps a Sparkol Studio client would take with us.
Of course, if you have any questions about this process or working with us to create your own bespoke animation, the Sparkol team is always on hand to help. You can contact them here.
Project Management
Before we start the process you'll meet your Account Manager who'll work with you throughout the project. We know you may not have been through this before and so our experienced Account Managers and the rest of the Sparkol creative team are there to support and guide you through the process.
Stage 1: Project Scope
To kick the process off, we'll arrange an initial chat about your ideas for the creative concept. We'll help you outline exactly what you want the video to deliver and discuss how we can get there.
Once the objectives are set, it's time to discuss the creative side in more detail. Our Creative Lead will join us to explore the video styles you like and how we could bring a similar aesthetic to your video.
Stage 2: Scripting and Storyboarding
The script is really the foundation of your video and so next we'll focus on communicating your message in a clear, concise and compelling way. We're flexible in how we work so if you already have content you'd like to incorporate we can tailor it to fit the project. Alternatively, if this is a brand new project we'll start with a blank canvas and get creative.
Once you've approved the script we move onto the visuals. Our creative team will develop a storyboard for your video so you can start to see how it'll all come together. Your storyboard details what each scene will look like and how it sits alongside the approved script. We'll then ensure you're happy with how it flows and make any necessary updates or changes.
Stage 3: Motion Graphics and Animation
Once you've approved the storyboard our creative team will begin work on a first draft of the video. This is the really exciting part where your vision starts to come to life! As with each stage, we'll then work with you to make any tweaks or adjustments to the draft before we move onto audio.
Stage 4: Soundtracks and Voice-overs
The audio is the final piece of your video puzzle that gives it an extra dimension. Depending on the specific video we'll add music, a voice-over and/or sound effects.
It's at this point we would also work with our voice-over partners to translate the script into additional languages if required.
Stage 5: Final Video Delivered!
Of course, we then put each element together to finalise your video. For us, there's nothing better than seeing the final animation come together that's not only visually stunning but delivers against your objectives.
Just like that you'll have a finished video ready to help you share your story with the world!
If you'd like to discuss your own video project with the Sparkol Studio team, click here to get in contact. For extra inspiration and ideas, see some of our previous client projects in our showreel below.