Client story: How IVE use whiteboard animations to teach problem solving skills remotely
Naomi Linford Feb 17, 2021 2:35:10 PM
Problem solving and creative thinking are skills we all need learn to overcome life's hurdles and reach our full potential.
But when a pandemic hits and in-person eduction is no longer possible, educators have to put their own problem solving skills to the test.
Which is why IVE turned to Sparkol Studio to support students in a different way - with video. Today, we're proud to share our conversation with IVE Programmes Director, Sarah Mumford about how we worked together to bring Sarah's vision to life with animation.
But before we get into the detail, take a minute to check out one of the finished videos for IVE 👇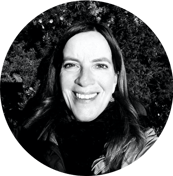 Can you tell us a little about yourself and IVE?
I'm the Programmes Director for Creative Learning at IVE. IVE is a training organisation and registered charity that places creativity at the heart of solution-focussed learning.
What challenges were you looking to overcome with video?
To be able to capture and explain the creative thinking process to a wide audience - young people in particular - introducing the concepts of divergent and convergent thinking and the Ideation Process.
With funding from the Youth Endowment Foundation we have been delivering Applied Creativity Labs online to groups of young people during the pandemic. We had to adapt our previous 'in-person' delivery for digital delivery and we needed a really simple, accessible vehicle to be able to get some of our learning concepts across.
What made you choose the scribe style of animation?
I liked the simplicity of the scribe style of animation and how it appeals across the board to a variety of age groups and audiences. It's fun, accessible, clear and great for getting a concept across in an easy to understand way.
What other steps did you take to ensure your videos are accessible?
We were keen to ensure that the script was aimed at a reading age of 8 as our Applied Creativity Labs are for people aged 8 and above. The drawings needed to be easily understood and the voice-over clear and welcoming. We also requested subtitles to ensure anyone who needed them could access the videos too.
How and where have your videos been used?
The videos are being used in direct teaching as part of our Applied Creativity Labs, on our YouTube page, on our website and as part of a European project we're involved in to scale up the delivery of our Applied Creativity Lab model across Europe!
What benefits have your videos delivered?
Young people that have seen the videos so far think they're great! They love the live drawing effect and they've really helped them understand how to think divergently and convergently and how to come up with creative solutions to problems!
What made you choose Sparkol Studio as your video partner?
Sparkol's approach to working with us was really flexible and accommodating. They were happy with a couple of iterations at each stage, were more than happy to meet with us as needed to check their understanding of what we were aiming to achieve and very happy to make last minute tweaks as needed.
We really enjoyed working with the Sparkol team who are all engaging, professional, attentive to detail and keen to provide us with just what we imagined and asked for. We'd highly recommend them!
We're blushing! We love what we do and working with awesome clients like Sarah so to hear that we've helped IVE achieve their goals makes our day. Thank you again to Sarah for sharing your story with us.
If like Sarah, you've got a story to tell or a message to communicate and you're not sure how to bring it to life, we're here to help. Drop us a message to discuss your ideas.